FREE WORLDWIDE EXPRESS SHIPPING.
The messenger bag is inspired from the Swiss ammunition bag of the Second World War. We have hand forged the bag using the finest materials so that it can survive a war. It's an ideal everyday satchel and can easily accommodate an Ipad, riding gear and even a couple of T-shirts. It has two small pockets on the inside and one at the back.
And as per the custom at Trip Machine, we just had put it through the "Can it work perfectly on a motorcycle?" test after making a few alterations to mount them on a bike. This one came out with flying colours and is all ready to hit the road.
| Adjustable Leather Strap |Handcrafted to Perfection |100% Leather; 0% Compromise: which means no cheap liners, cloth, rubbers or plastics | Raw, Rugged and absolutely Authentic |
DIMENSIONS: 26 X 23.5 X 11 cm
COLOR : VINTAGE TAN

Customer Reviews
11/19/2021
Hartwig R.

France
Great quality
I was looking for a great quality small bag for daily use and that's exactly what I got!!! This bag is simply perfect for me. Outstanding quality and craftsmanship. Extremely fast delivery. Thank you!
06/05/2021
Danny T.

United Kingdom
5 star message
I have dealt with Trip Machine for a year or so now buying various products. The service is second to none. The people are so friendly and helpful eager to please. Yesterday I received 2 messenger bags from them, the quality is fantastic. It is well designed and thought out, it fits on the pannier rails perfectly and looks great on my Triumph Bonneville.There are a choice of straps that come with it to suit your requirements. The bags are reinforced in the appropriate areas and the stitching is strong and neat. They are very pleasing to the eye. I highly recommend Trip Machine to anyone. Thank you Trippie, Danny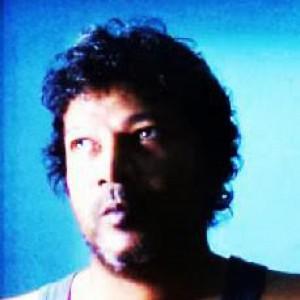 S
06/01/2021
Srinivasan

India
Utterly flabbergasted.
Whoever was under the impression that there are no leather craftsmen and designers of renown in our country has to eat his own socks now. This bag belongs in the higher echelons of Indian Workmanship. That's the short review. Now, for a more detailed look at the bag. I usually keep the packages I get during these pandemic times out in the verandah for a day or two so they can shed any viral load they gathered during transit. But today, mum was very curious and began asking what was in the box. I usually unbox most of my packages with her. I don't go anywhere without my (old Swiss Military ;) messenger bag and she knows it's my must-carry accessory. When I told mum it is a new messenger bag, she promptly turned keen as mustard to see it. The first thing that hit me was the smell of leather. It ripped through the smell-less barrier I am in the thrall of for a while now and suggested some classy material inside the sturdy drawstring bag. Incidentally, I harboured mild symptoms of the Covid illness a fortnight ago and still suffer some after-effects like dizziness and taste/smell-lessness. The second wave that hit me was the sheer weight of the satchel. When I handed it over to my mum, she made an effort to hold it in both her hands and was quite concerned about how I was going to carry such a heavy bag across my shoulders. I reminded her that men can carry heavier loads more easily. Soon, both of us got busy feeling around inside the satchel and I told mum that unlike most bags that have an inner lining made of some cheap material, this bag was spared such distasteful and rather unnecessary treatment. I had read on the product page of the website that there won't be an inner lining. I had expected a hand-buffed surface instead. To my pleasant surprise, the insides weren't abrasive, instead were soft and delightful. The leather is full-blooded and substantial. We now knew why it weighed so much. Mum fished out a small bottle of hand-sanitiser and we took a moment to appreciate the thought. I handed over a hand-written card by Siddharth to her. She noticed a tobacco-brown version of the messenger bag on the postcard and exclaimed, "That colour would have been better!" I said, "Amma, it's No-Tobacco Day today." Thank you for the card, Siddharth! It added personal touch. It also makes shopping so much more worth it. While mum was trying to figure out the functions of the shoulder strap and the flurry of motorcycle saddle straps, I discovered a thoughtful sleeve inside the bag for my mobile phone. I won't need a pouch for the phone after all. On another face of the insides was a little leather patch holding a key ring. Woot! I can actually hang my keys inside the bag! The floor of the bag is adequately padded. I couldn't actually make out what went between the outer covering and the inner material. On other bags, I have found a cardboard-like material stitched in. But here, it was just leather? The padding was flexible and did not intrude on the overall texture of the bag. It's quite spacious inside the satchel. I realized that I'd be able to carry everything I usually carry including a small water bottle, and it will not appear stuffed like my other bag. The latching mechanism on the outer aspect is top-notch. I don't think you'll find it on any other bag unless you shop at the Swiss Army Museum. Here too, the leather is hardy and I reckon it will take a very long time for it to wear down. The metal fittings are brass and add value to the satchel. Initially, I didn't like the zipper mechanism to keep the main compartment closed. It somehow seemed to bring in a pedestrian element into the design. On second thought, I realized that a quality zipper was actually a necessity when I'm riding through dusty roads and rain. I quickly fixed the shoulder straps, a breeze, and hung the bag across my torso, and told mum, "See, it's so perfect. I cannot even feel the weight of the bag now." Not quick to appreciate anything, she cried, "It's bouncing against your bum. Is that okay?" "It will hang on the side, Amma. No problem. Moreover, the length of the straps can be adjusted", I assured her. The form and function of the bag are exceptionally matched. I will be using this bag as an everyday crossbody bag. I don't think there's another bag that can fill this need so perfectly. I know this because I have searched for one that can for a long time.